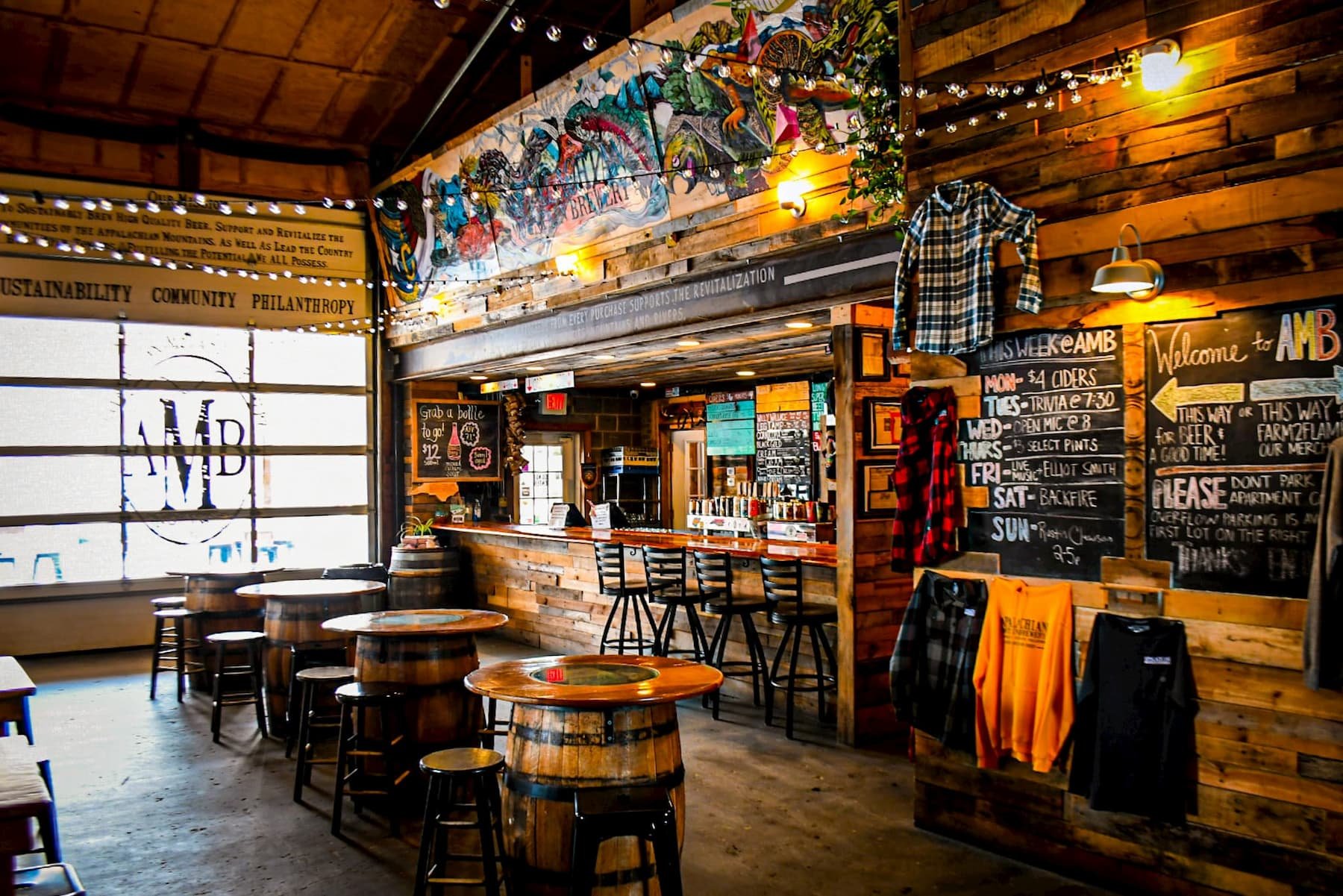 THE PUB
Now On Tap | Beer
Long Leaf IPA
7.1%
American IPA
An ode to the Old North state and proudly taking its name from the Long Leaf Pine. Long Leaf IPA, a classic IPA with citrus piney aroma and resinous character from bold, hopping inspired by North Carolina's Long Leaf Pine. This month, for every pint sold, we'll donate a dollar to the Longleaf Alliance.
Boone Creek Blonde
4.9%
Blonde Ale
An ode to the creek along which we built our brewery, Boone Creek Blonde is a refreshing blonde ale with a zest of orange and hint of wildflower honey for our Southern twist. GABF gold medal winner.
Hop Rain Drop
6.5%
American IPA
Inspired by the southern Appalachian's temperate rain forest, this brew is perfect for sitting on a covered porch, listening to the thunder and rain come in. It's a modern IPA. Light in color and body with heavy fruit notes of mango, peach and papaya. All balanced by a friendly hop bitterness.
Low & Hazy
4.1%
Hazy IPA
Inspired by the low and hazy clouds that roll through the Southern Appalachian Mountains, Low & Hazy is a full-flavored hazy IPA with tropical flavor with notes of stone fruit, grapefruit, mango, and pineapple.
Honeydew Honeysuckle
5.3%
Wheat Ale
Our new Wheat Ale with honeydew melon and honeysuckle. Southern Summers wouldn't exist without potlucks and porch-side hangs. This refreshing wheat ale with the flavor of fresh cut melon and a subtle hint of honeysuckle is the perfect addition to the table spread or porch-view.
Down South Lager
4.5%
American Lager
A crisp and crushable porch drinking craft lager. If a beer could say "Cheers Y'all" this would be the one talkin'. GABF gold medal winner and World Beer Cup silver medal winner.
Hilly Haze
6.5%
Hazy IPA
We think some of the best views can be enjoyed at the top of the hill even if it's a little foggy. The haze is what gives our mountains and this juicy IPA, it's character. Hilly Haze IPA is a New England style IPA, brewed with hills of our proprietary hop blend delivering huge tropical and citrus-y hop aromas and flavor. 6.5% ABV.
Fog Juice
8.0%
Imperial Hazy IPA
Brewed with citra, simcoe, galaxy, and nelson hops.
Lucy Hicks Anderson
8.0%
West Coast IPA
Warrior, Talus, Simcoe, and Hallertau Blanc hops. Named in collaboration with our friends and non-profit partner, EqualityNC.
Bock Bock
10.1%
Dopplebock
Hiya, Papaya!
5.0%
Fruit Ninja Sour Ale
After everybody was done kung fu fighting, they sat down and enjoyed a pint of Hiya Papaya! Fruit Ninja Sour together. As balanced as a well-made katana with a bright, refreshing fruity taste, this brew is sure to fight off the weekday blues with ease.
Spoaty Oaty
5.4%
Pale Ale
We're bringing back a longtime favorite! This classic Pale Ale is known for being well balanced and true to tradition, with its deep golden color and hop-forward malty flavor. Brewed with Citra Cryo, and Amarillo.
Golden Nugget
9.5%
Belgian Triple
Named after the golden minivan that used to shuttle supplies to and from the brewery, Golden Nugget is packed full of traditional Belgian spice and clove-like flavor. With a soft mouthfeel, a strong spicy, floral aroma, and a 9.5% ABV, Golden Nugget packs a flavorful punch.
Margarita Gose
4.5%
Gose
Marg Gose is brewed with sea salt, fresh lemons and limes. The easy-drinking, thirst-quenching beer is available on tap and in six-packs of brightly colored 12-ounce cans with a vibrant patchwork design reminiscent of colorful barn quilts seen across the rural Appalachian countryside. The citrus-eyed skull on the back of the can gives a nod to Dia de los Muertos sugar skulls and the beer's lemon, lime, and sea salt margarita-inspired flavors.
Peach Mango Margarita Gose
4.5%
Gose
Our Peach Mango Marg Gose is a spin on our classic Margarita Gose. Brewed with sea salt, peaches, and mangos, the easy-drinking, thirst-quenching beer is available on tap and in six-packs of brightly colored 12-ounce cans.
Chocolate Orange Nilla
10.0%
Imperial Stout
S'more Lovin
9.0%
Imperial Stout
Brewed with chocolate, marshmallows, and graham crackers.
Wiseman's View
13.7%
Barrel-Aged Belgian Strong
Bourbon barrel-aged dark Belgian strong. Aged on dates, figs, and raisins.
Corruption
11.2%
Barrel-Aged Imperial Stout
Edge of a Dream
9.0%
Barrel-Aged Imperial Stout
This Barrel-Aged Imperial Stout is brewed with coconut and chocolate to create a rich, creamy stout with dreamy flavors and aromas.
Now On Tap | Cider, Seltzer, & Hard Sweet Tea
Southern Apple
5.0%
Hard Cider
Inspired by our Appalachian Mountain Orchards bursting with unique apple varieties, Southern Apple is a classic Semi Dry cider that brings you that fresh picked experience like you're coming right off of the orchard. Crisp, clean, smooth dry and crafted to be incredibly sessionable, our Southern Apple cider makes for good times with friends all year round.
Mystic Dragon
5.0%
Hard Cider
This apple based cider is infused with green tea, rhubarb, and strawberries to give it a mysterious sweetness while drying it out slightly. Its a perfect compliment to spicy foods.
Southern Belle
5.0%
Hard Cider
Sweet as a peach, this Southern Belle is the kind you'll want to take home to your Mama. This ciders sweet peach flavor is complimented by a semi-dry finish. It'll have you saying, "Bless your heart" in no time!
Sour Watermelon
5.5%
Hard Seltzer
Watermelon
Pineapple Picker
7.5%
Hard Cider
Dry, hard pressed cider with pineapple
Strawberry Picker
7.9%
Hard Cider
Dry hard cider with strawberries
Slushies
0 - 5%
Alcoholic & Non-Alcoholic
Enjoy one of our rotating slushies to help you cool off this summer.
Bojangles Hard Sweet Tea
5.0%
Hard Sweet Tea
Just like Bojangles Legendary Iced Tea, Bojangles Hard Sweet Tea has that familiar flavor born in the South…kicked up a notch at 5% ABV. Brewed in collaboration with Bojangles.
** The Pub also offers house made Birch Beer and Ginger Ale, along with canned mocktails, wine, soda, and water.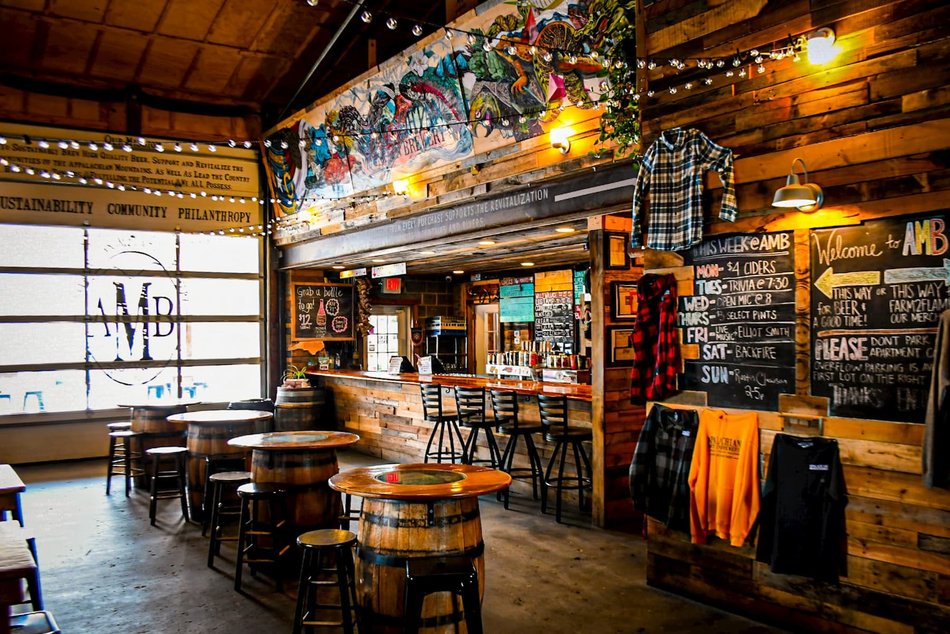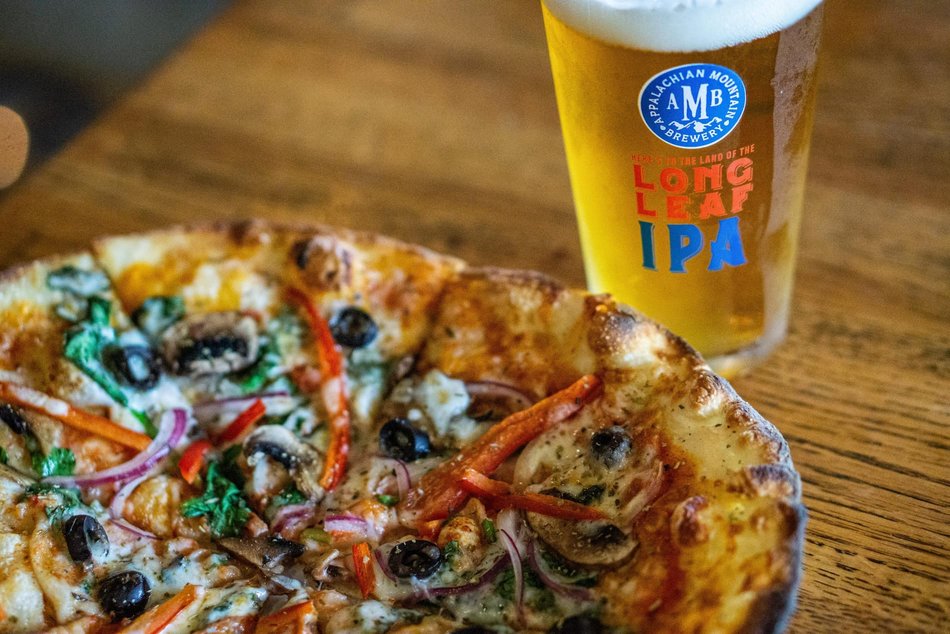 HOURS
Monday: 12:00PM - 10:00PM

Tuesday: 12:00PM - 10:00PM

Wednesday: 12:00PM - 10:00PM

Thursday: 12:00PM - 10:00PM

Friday: 12:00PM - 11:00PM

Saturday: 12:00PM - 11:00PM

Sunday: 11:00AM - 8:00PM